Carla Charles is Named Director of Human Subjects Administration
Carla Charles has been promoted to director of human subjects administration in the Office of Research Administration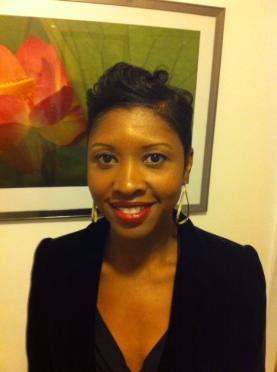 ‌
Carla Charles
has been promoted to director of human subjects administration in the Office of Research Administration. Ms. Charles was named interim director in March 2016 and has served as the College's Institutional Review Board (IRB) administrator since 2014. Her primary responsibility as director will be the oversight of NYMC's program for protecting human participants in research, including the administration of two IRBs and ensuring College compliance with all regulations governing human subjects research.
Prior to her work in central research administration, Ms. Charles spent three years in the NYMC Department of Pediatrics and five years in clinical research management at the Hospital for Special Surgery in New York City. Her background also includes toxicology bench research at the Hamner Institutes for Health Sciences in Research Triangle Park, N.C. Ms. Charles holds a B.S. degree in natural sciences from Spelman College in Atlanta and a certification in clinical research from the Association for Clinical Research Professionals.
"The protection of human subjects has been the focus of my career for ten years and I look forward to continuing that protection for our human subjects here at NYMC with the support of the NYMC community," said Carla Charles of her new role.
"My enthusiasm in making this appointment is strong and reinforced by a candidate who is widely viewed as dedicated and effective," said Charles B. Hathaway, Ph.D., assistant dean for research administration and the director of the Office of Research Administration.