21 Medical Pioneers to Celebrate This Black History Month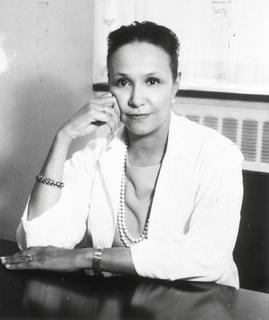 Jane Cooke Wright, M.D. '45, first woman elected president of the New York Cancer Society, was a pioneering cancer researcher and accomplished surgeon. Her work is largely responsible for elevating chemotherapy from a last-ditch effort at treating cancer patients to a viable treatment option. She completed her residency at Harlem (N.Y.) Hospital, where she later served as chief resident. In 1964, working as part of a team at New York University School of Medicine, Dr. Wright developed a nonsurgical method using a catheter system to deliver heavy doses of anticancer drugs to previously hard-to-reach tumor areas in the kidneys, spleen and elsewhere. Dr. Wright served as associate dean and head of cancer chemotherapy department at New York Medical College in New York City in 1967 to 1975.
NYMC Alumni: Jane Cooke Wright, M.D. '45. She served as associate dean at NYMC from 1967 to 1975.
Source: Becker's Hospital Review