Grand Opening is Set for the Café
New York Medical College (NYMC) is pleased to announce the grand opening of its new Café in the Basic Sciences Building is set for Wednesday, May 29.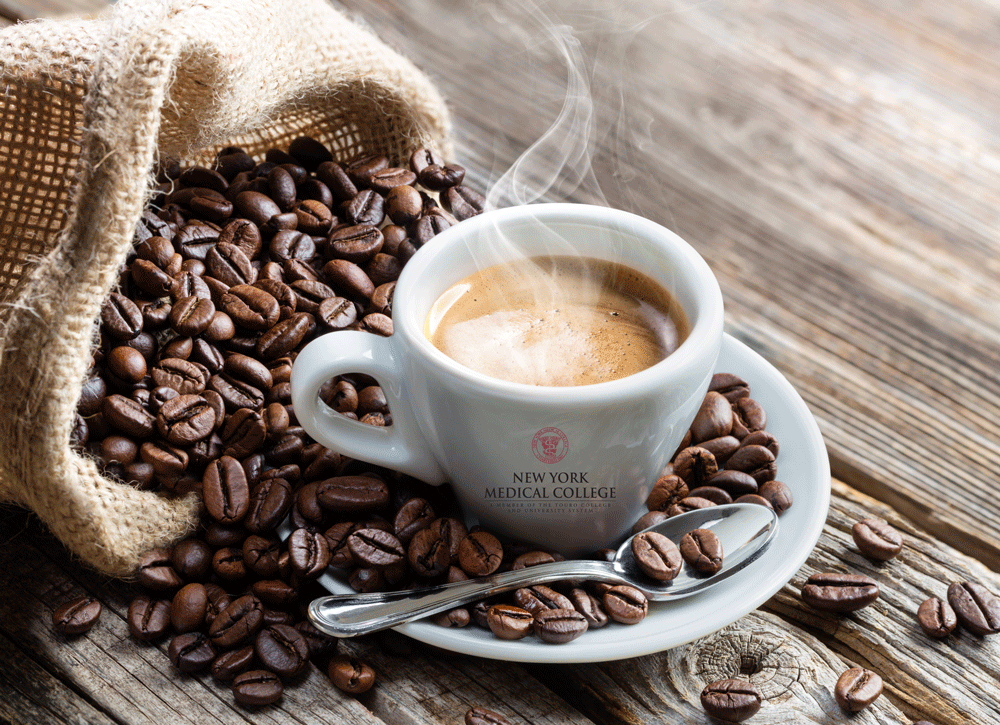 The Cafe at NYMC
To celebrate the opening, the Café will be offering free samples between noon and 2:00 p.m. The Café will feature Starbucks coffee and drinks including seasonal favorites, breakfast pastries, grab-and-go salads and sandwiches, candy, snacks, as well as toiletry and convenience items. NYMC branded apparel and gift items will also be available.
The Café will be open Monday through Friday from 8:30 a.m. to 4:30 p.m. in July and August, and 8:30 a.m. to 6:00 p.m., from September through June. The Café will close at 2:00 p.m. on Fridays, October through April, and there will be extended hours for students during exam periods. The Café proudly serves Starbucks products, however, it is not a Starbucks retail outlet so it is unable to accept Starbucks gift cards or participate in Starbucks promotional programs.
"We are very excited about the newly refurbished space which offers comfortable seating and a coffee shop ambience. It will provide another dining option for students, faculty and staff," said Vilma E. Bordonaro, M.B.A., chief of staff.
The Café is operated by Lessing's, NYMC's food service management company, and is Kosher under the rabbinical supervision of the Orthodox Union.