Jennifer Salcedo, M.D., M.P.H., M.P.P., FACOG, Named Designated Institutional Official
Dr. Salcedo Will Oversee The Accreditation Of More Than 20 GME Programs at NYMC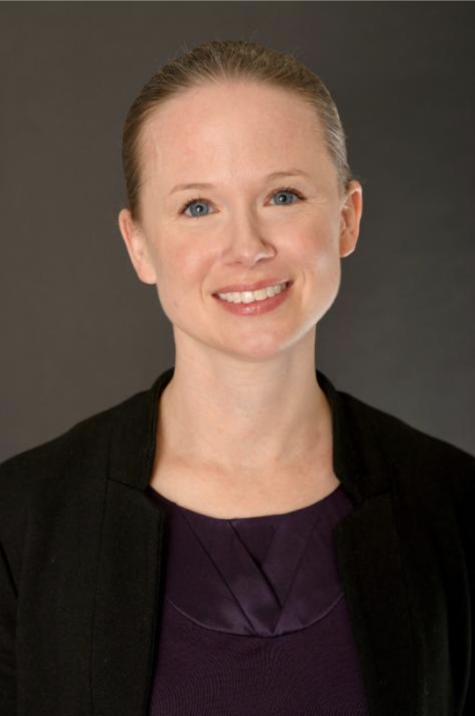 Jennifer Salcedo, M.D., M.P.H., M.P.P., FACOG, designated institutional official
Jennifer Salcedo, M.D., M.P.H., M.P.P., FACOG, has been named designated institutional official (DIO) at New York Medical College (NYMC). In her new role, which she assumed on August 1, Dr. Salcedo will maintain the institutional graduate medical education accreditation of the School of Medicine (SOM) by the Accreditation Council for Graduate Medical Education (ACGME) as well as the Commission on Dental Accreditation (CODA), which includes overseeing 20 ACGME-accredited graduate medical education (GME) programs sponsored by the SOM and two CODA-accredited graduate dental programs.
Dr. Salcedo comes to NYMC from the University of Texas Rio Grande Valley (UTRGV), where she was associate professor and residency program director in the Department of Obstetrics and Gynecology. While at UTRGV, she worked with colleagues to develop the new residency program and started an innovative border health track to address community needs in women's health.
"I am honored to join NYMC and become part of its strong tradition and commitment to social justice. It was a privilege to take part in the recent White Coat Ceremony and witness the thoughtful oath of NYMC's newest physicians in training," Dr. Salcedo said. "I aim to build on the strong foundation of NYMC's graduate medical education by expanding cohesiveness among the NYMC's GME programs, optimizing engagement with hospital partners, and supporting program leadership in developing and maintaining the most highly esteemed training programs in their fields."
Dr. Salcedo received her medical degree and Master of Public Health (M.P.H.) degree at Northwestern University, completed residency training at the University of California, Irvine, and received a Master of Public Policy degree from UCLA's Luskin School of Public Affairs. Following the completion of her fellowship in complex family planning, Dr. Salcedo served on the faculty of the John A. Burns School of Medicine at the University of Hawai'i at Mānoa, where she was an associate program director and director of the Kenneth J. Ryan Residency Training Program in Abortion and Family Planning and held adjunct faculty appointments in the Office of Public Health Studies and the Department of Biomedical Sciences.
Dr. Salcedo has held leadership positions in the American College of Obstetricians and Gynecologists, American Society of Reproductive Medicine, Society of Family Planning, as well as the North American Society for Pediatric and Adolescent Gynecology. She has published more than 25 peer-reviewed manuscripts and has research interests in medical education, emergency contraception and health care systems improvement. She is certified by the American Board of Obstetrics and Gynecology and holds a focused practice designation in Pediatric and Adolescent Gynecology.