NYMC Alumna is PI on FDA Clinical Trial on Use of Human Cord Tissue to Treat Children with COVID-19
According to the American Academy of Pediatrics (AAP), the cumulative number of COVID-19 cases diagnosed in children tripled between July and September, totaling more than 500,000 with some of these children developing Multisystem Inflammatory Syndrome in Children (MIS-C).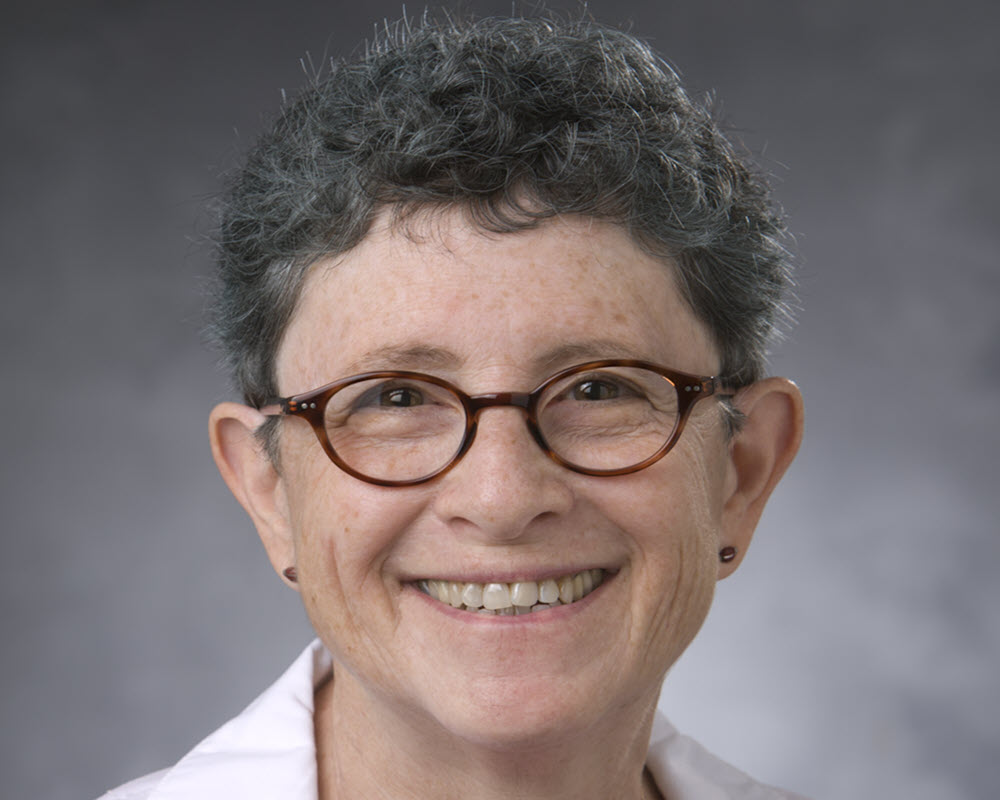 Currently, Joanne Kurtzberg, M.D. '76, is leading a clinical trial approved by the U.S. Food and Drug Administration (FDA) to determine if infusions of human cord tissue are safe to treat children with COVID-19 and MIS-C. Dr. Kurtzberg is an internationally renowned expert in pediatric hematology/oncology, pediatric blood and marrow transplantation, umbilical cord blood banking and transplantation as well as in novel applications of cord blood in the emerging fields of cellular therapies and regenerative medicine. She is the Jerome Harris Distinguished Professor of Pediatrics and professor of pathology at Duke University School of Medicine. Dr. Kurtzberg also serves as director of the Marcus Center for Cellular Cures; director of the Pediatric Blood and Marrow Transplant Program, director of the Carolinas Cord Blood Bank; and co-director of the Stem Cell Transplant Laboratory at Duke.
"With the generous support of the Marcus Foundation and through work performed in the Marcus Center for Cellular Cures, we have manufactured and characterized a unique cell, human cord tissue mesenchymal stromal cells (hCT-MSC), from healthy umbilical cord tissue donated to our cord blood bank," says Dr. Kurtzberg. "The hCT-MSCs, which are unique cells capable of modulating and suppressing inflammation, have been tested in a variety of conditions in which inflammation plays a role in the disease evolution, including in children with autism spectrum disorder, babies with hypoxic ischemic encephalopathy, children with cerebral palsy and adults with osteoarthritis of the knee."
The FDA clinical trial will determine if infusions of hCT-MSCs are safe and can suppress the hyper-inflammatory response and positively impact the symptom course and duration of MIS-C, as well as the long-term effects of this life-threatening syndrome. The Department of Pediatrics at New York Medical College (NYMC) is one of three centers participating in the study.
"MIS-C is a syndrome that occurs weeks to a couple of months after a seemingly mild COVID-19 infection where children develop severe symptoms of cardiac insufficiency, circulatory collapse, renal insufficiency, along with the involvement of multiple other organ systems," says Dr. Kurtzberg. "Children develop symptoms rapidly and require intensive care support, ventilation and even ECMO (extracorporeal membrane oxygenation). Most children with MIS-C recover but are left with long-term damage to their heart and other organs."
Dr. Kurtzberg is also conducting a study involving the use of hCT-MSCs to treat adults with COVID-ARDS (acute respiratory distress syndrome), a serious and sometimes fatal complication of a COVID-19. The data is being collected as preliminary pilot data for a larger multicenter source comparison study comparing hCT-MSC to bone marrow-derived MSC.
"MSCs are like 'intelligent drugs'," she says. "They are capable of responding to multiple signals inside the body and to direct their response to the abnormal conditions in the tissues affected by various diseases. They are not toxic, have a very favorable safety profile and have a high likelihood of helping patients with COVID-19 related illnesses."
"We are delighted the have NYMC as a partner and clinical site for both of these studies. We are eager to test this therapy to see if it will be effective for both children and adults with severe complications of COVID-19."