NYMC Student Examines Early Predictors of Severe Disease Progression for COVID-19 Patients
Research finds the presence of comorbidities the single most reliable predictor of adverse outcome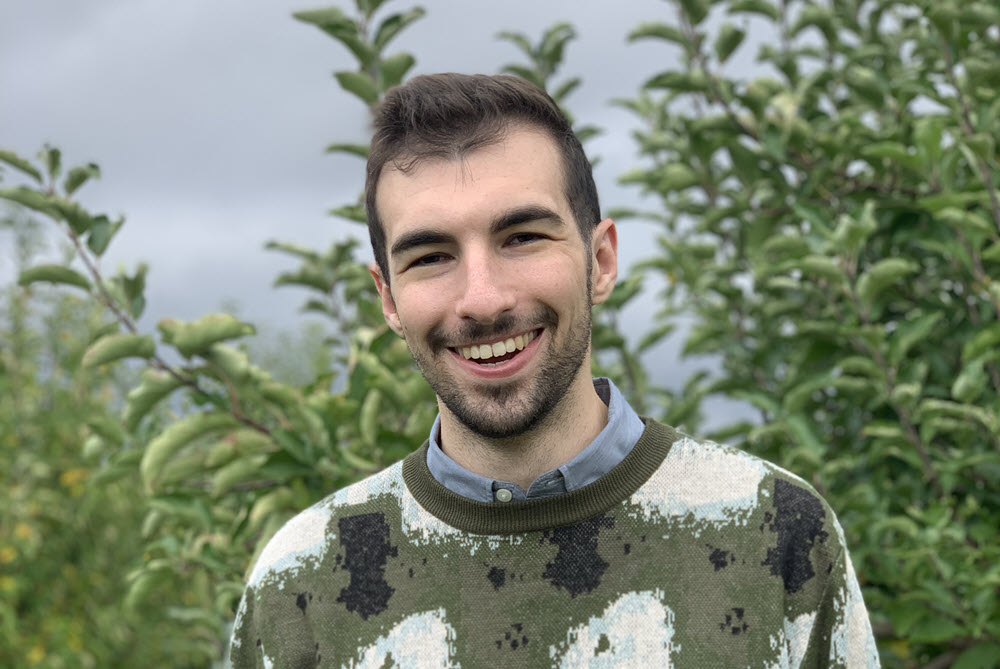 Aaron Rips, SOM Class of 2023
While much of clinical COVID-19 research has focused on treatment for the sickest patients in hospital intensive care units, many of those same patients first present to clinics with milder symptoms. In a recently published study in the Journal of Clinical Medicine, Aaron Rips, SOM Class of 2023, examined the most common early prognostic indicators in patients presenting with mild cases of COVID-19 in the outpatient/ambulatory setting that indicated later progression to severe disease and subsequent hospitalization.
His findings suggest the presence of comorbidities, shortness of breath and lymphopenia as the most reliable predictors of adverse outcomes, with 100 percent of those with more than three comorbidities requiring hospitalization.
"Often patients go to their physicians or a clinic with any number of symptoms such as cough, fever or shortness of breath and are then sent home as their symptoms do not require emergency care," said Mr. Rips, who worked on the research with a team of clinicians at Benaroya Research Institute in Seattle, Washington, in partnership with Virginia Mason Hospital. "The majority of these patients go on to recover at home from COVID-19 with no further complications. A smaller subset of these patients returns to the clinic or hospital several days later with severe symptoms and subsequently requires hospitalization, ventilators and intensive treatment."
"If doctors and clinicians can identify which patients are at high risk for serious complications before such complications occur, early intervention and treatment can help save both lives and resources. Preventative medicine has become increasingly important in medical practice and our research ties into this philosophy," he said.
In their research, they found the presence of comorbidities the single most reliable predictor of adverse outcome. Shortness of breath and low levels of lymphocytes, a type of white blood cells, also portended the poorest prognosis for advancement of the disease. Age and gender also helped predict outcomes: Patients who were younger and female had a better prognosis than those who were older and male.
"These factors are the most important for efficient triage at the initial ambulatory visit for patients diagnosed with COVID-19," said Mr. Rips. "We hope that physicians will use these indicators to understand which patients can benefit most from close monitoring and early treatment to prevent worsening illness. While we now have effective COVID-19 vaccines, many are choosing not to get vaccinated, new variants are emerging and others may still be at risk due to underlying immune conditions. Identifying high-risk patients will remain crucial in any clinical practice."
"There is still so much more work to be done, but it is equally incredible how much has been accomplished in just the past year. I am thankful to have contributed to the global effort against COVID-19 and am proud of the work this team put in to further understand the wide manifestations of the virus and to recognize at-risk patients."