NYMC Welcomes Robert Lancia, M.A., as Director of Security
Mr. Lancia's experience in leading and inspiring teams of security professionals, project management and risk assessment, will help keep NYMC a safe place to learn and work.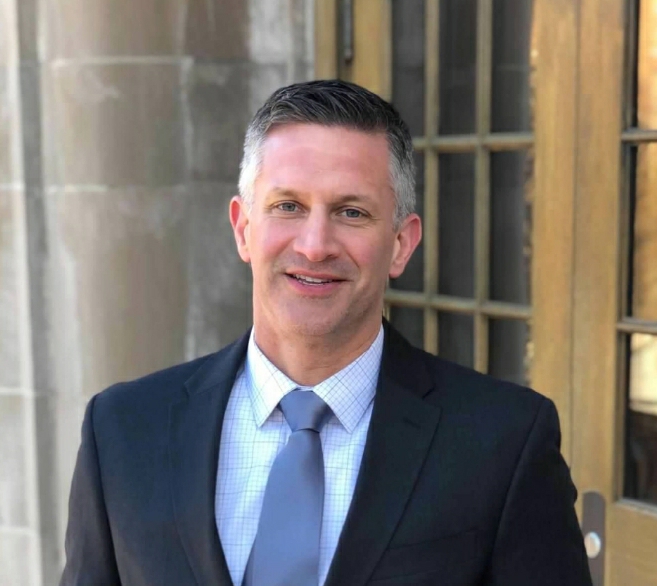 Robert Lancia, M.A.
Robert Lancia, M.A., has joined the New York Medical College (NYMC) community as director of security, bringing more than 26 years of experience in the law enforcement field. A former police officer for the City of New York and the Town of Ramapo, he has a proven track record in law enforcement, safety and security.
Most recently, Mr. Lancia was director of safety and security for the Bronxville Union Free School District in Bronxville, New York. He is also an adjunct professor at State University of New York (SUNY)—Rockland Community College where he lectures on terrorism and homeland security and serves as a consultant for the Rockland County STOP DWI Office. He is the author of Always Safe at School, a book published in July 2020 that addresses school safety and emergency preparedness for children.
"Although retired from policing, my passion for helping others and providing public service leadership is as strong as it was 26 years ago when I began my career. I am looking forward to working with the NYMC community to keep the campus safe and secure," said Mr. Lancia. "I am eager to listen to any concerns that students, faculty and staff may have and advance the NYMC Office of Security."
Mr. Lancia has a B.A. in criminal justice from SUNY Albany and a M.A. in human resources and personnel development from Seton Hall University College of Education and Human Services.
"Rob's excitement and passion for his work comes across clearly within the first few minutes of meeting him. His training and experience from his time with the New York City Police Department and other area departments will boost the professionalism and situational readiness of our security department," said Nicholas S. Janiga, Esq., vice president, chief counsel and assistant corporate secretary. "Rob is well equipped to partner with student, staff and faculty constituencies to ensure our NYMC public safety team members are supportive and inclusive allies on campus."
Mr. Lancia succeeds William Allison who held the position since 2006.