NYMC's Days of Giving Raises Nearly $345,000 to Support Student Scholarships
The generosity of more than 300 donors—a Days of Giving record—made the fourth annual event a success.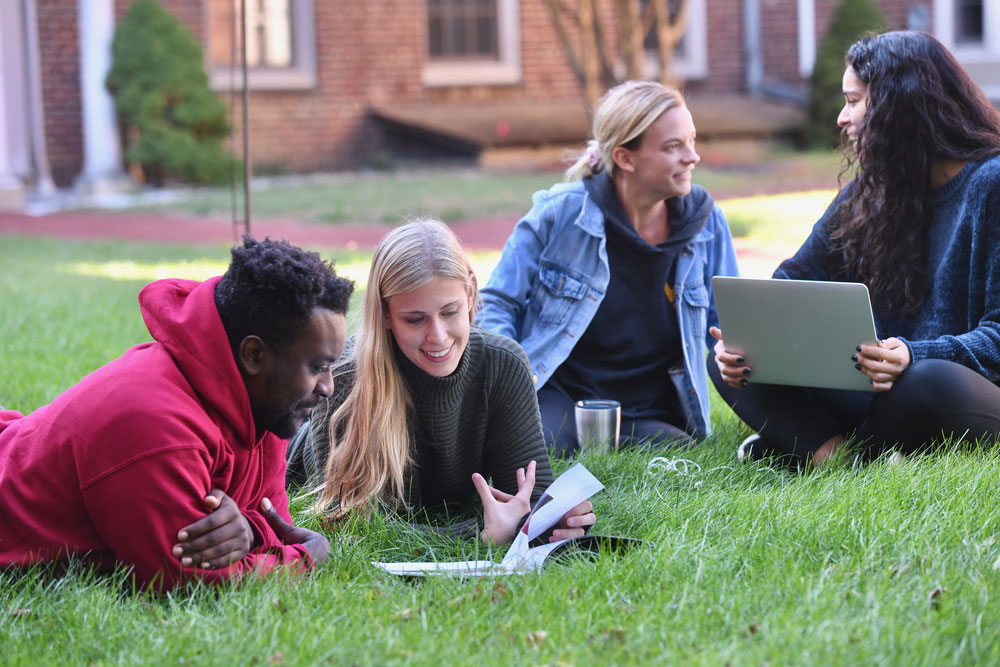 Days of Giving 2020
The New York Medical College (NYMC) community raised $344,613 for student scholarships during the two-day Days of Giving campaign on May 4 and 5. Donations from Days of Giving enable students from the Graduate School of Basic Medical Sciences (GSBMS), the School of Health Sciences and Practice (SHSP) and the School of Medicine (SOM), to pursue their education based on their passion, not economic background.
NYMC provides millions of dollars in scholarship funding each year. Due to scholarship support, students can focus on their academics rather than worrying about accruing thousands of dollars in loan debt.
"It is gratifying to know the New York Medical College community donated more than $344,000 during Days of Giving," said Anthony Sozzo M.A., M.S. Ed., associate dean for student affairs and director of student financial planning and student activities. "The money raised for scholarships will help attract students to New York Medical College and reduces student indebtedness."
Scholarship recipients share their gratitude:
"Receiving a scholarship has benefited me in a lifelong way. It has lessened the financial burden on my family and has allowed me to focus 100 percent of my attention to my education. Graduating with my master's degree, while having as little debt as possible, will expedite the process of me pursuing my goal to open my own clinic. The extra support will forever be appreciated," said Marissa Mann, M.S. candidate in speech-language pathology, Class of 2022, SHSP.
"As a first-generation medical student from a humble background, I shied away from applying to medical school for years due to financial considerations. I knew that my family would not be able to provide any financial support and it seemed like a large financial burden. Upon being accepted to NYMC, I also received news that I was eligible for a scholarship. That news provided immense relief for myself and my family, and it meant that the gracious generosity of those who support student scholarships would help me fulfill my dream of becoming a physician. It is thanks to the contribution of kind donors that I chose NYMC and that today I am able to call myself a third-year medical student," said Dayenny DeJesus, M.D. candidate, Class of 2022, SOM.
"COVID-19 left my employment status rocky and I was uncertain as to how I was going to be able to afford to return to full-time school, Scholarships are highly sought after and very difficult to earn, so any financial assistance received are of great help. My financial award provided peace of mind. It helped me veer focus back on my schoolwork and away from the fear of accruing debt or of working long hours to the detriment of my grades," said Rania Hatab, M.S. candidate in Clinical Laboratory Sciences Candidate, GSBMS.
Though the live portion of Days of Giving has ended, donations can still be made to support scholarships.