SOM Student Speaker Aspires for Career in Cardiothoracic Surgery
SOM Class of 2023 Student Commencement Speaker, Ian Mason, is Dedicated to Serving the New York Metro Area as an Aortic Surgeon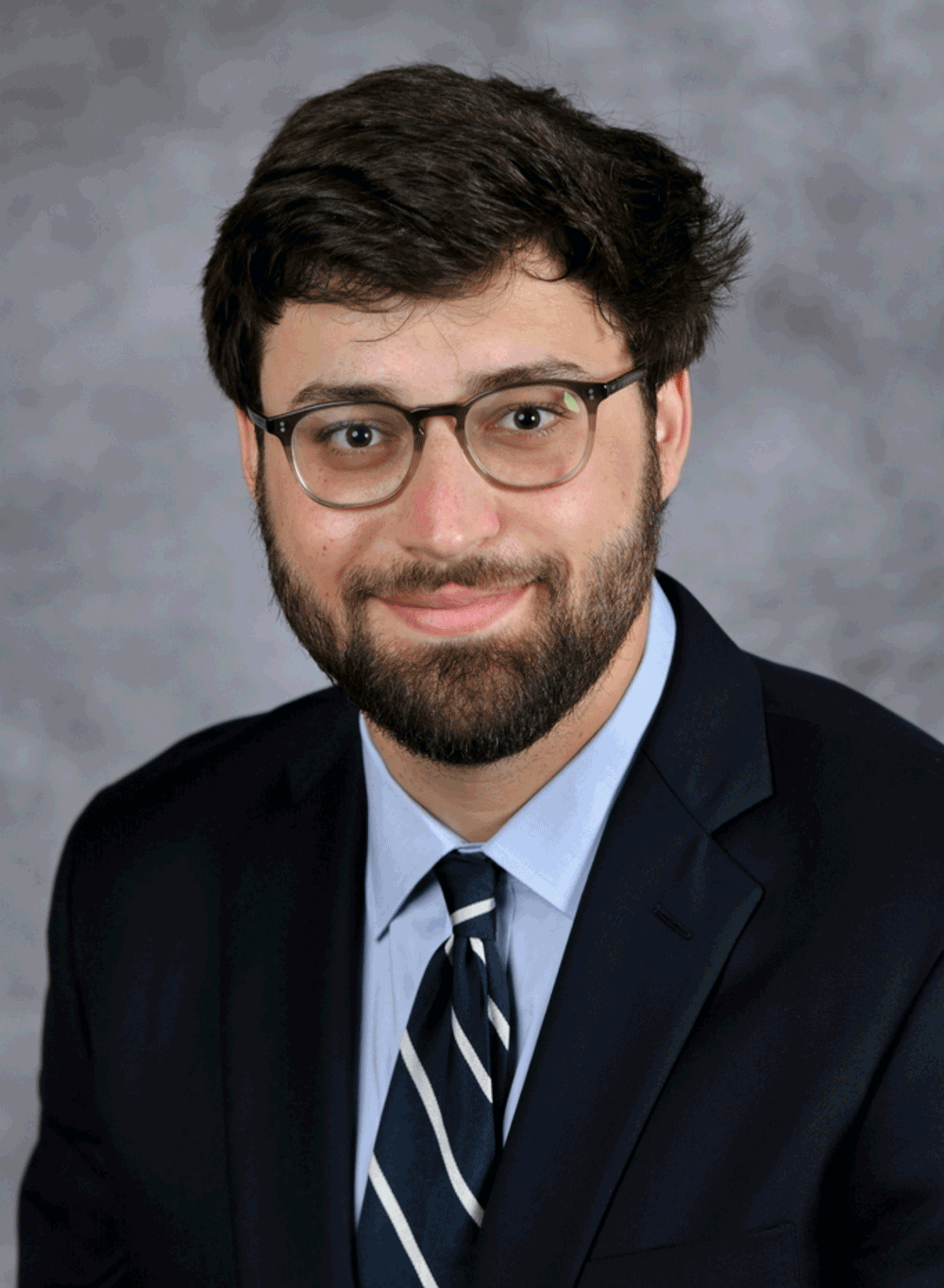 Ian Mason
Ian Mason, School of Medicine (SOM) Class of 2023, was selected by his classmates to address his class at the 164th commencement ceremony on May 23. Westchester born and raised, Mason is looking forward to serving the New York metropolitan area as an aortic surgeon. But first, he will be completing his residency in general surgery at Lenox Hill Hospital in New York City.
What inspired you to pursue your degree?

I think what ultimately inspired me to pursue my degree was that I wanted to feel like I was going to lead a life that was going to have a net positive on society. You look at a lot of jobs and there's always the idea that you could go into one industry that's going to benefit people or you can go into another industry that might be a little bit more deleterious to the world, but the net positive of medicine is amazing. Medicine also carries a lot of weight and vulnerability. It's a privilege to take care of people in this way, whether it's for a serious procedure or a routine checkup.


What type of research have you been involved in during your time at New York Medical College (NYMC)?

I was involved in a few projects. Most notably, I had an article posted in The Annals of Thoracic Surgery, along with the rest of the cardiothoracic team at Westchester Medical Center, on "Aortic Reoperation After Prior Acute Type A Aortic Dissection (ATAD) Repair: Don't Despair the Repair," which explored what you can do and the outcomes that can be expected for patients following an ATAD repair and reoperative repair.


What has helped motivate you along your educational journey? Have you encountered any challenges along the way?

What kept me motivated is knowing that there's an end. It's a very arduous training. Medical school is not always a great time. At times, you will question who you are and whether or not you can actually make it. But what has always kept me going is the light at the end of the tunnel. If I keep doing everything I'm doing now, if I just put one foot in front of the other, I'm going to end up in a place where I'm going to be happy and see myself making the most change and the most difference for people.


After you graduate, what is your dream career?

My dream career is in cardiothoracic surgery. I would like to be a cardiac surgeon, but more specifically, an aortic surgeon. So, I'm going to go through five years of general surgery at Lenox Hill Hospital in New York City, and then I will complete a fellowship in cardiothoracic surgery. Dr. Derek Brinster [director of aortic surgery at Lenox Hill Hospital] played a very large role in my appreciate of cardiothoracic surgery. I have continued working with him during my time at NYMC and look forward to doing so at Lenox Hill.


What made you choose NYMC?


I'm from Westchester and very familiar with the area. When I was looking at where I wanted to go to medical school, family and a support system were incredibly important to me. I wanted to have people around me that loved me and would take me at my most tired and feed me at my most hungry. It's also an incredible opportunity to take care of a community that I grew up in, which I felt was a rare opportunity. When you get into a medical school in the area where you grew up, you realize that the people that you're serving are people who live close to you. It's a special experience. It's nice to feel like I'm giving back to the community that helped raise me. This experience really showed me that I'd like to stay in the New York City metro area permanently.


What has been your favorite aspect of being an NYMC student?


My favorite aspect has just been how willing everybody is to include you and involve you in just various things. I think that the admissions office does a really wonderful job in curating a very diverse student body, and not only culturally and ethnically but also in thought. Everybody has really unique backgrounds coming into NYMC. I studied political science and biochemistry when I was in college. I had a different perspective when it came to science. You look at some of the people who have done gap years between undergrad and medical school and they've done incredible things. Some people have switched careers — the opportunity to have students like that next to you is invaluable. And I think that having that diversity and perspective not only helps you as far as building your own self, but it also helps you when you're thinking about patients and caring for them.


What faculty member has had the greatest influence on you here?

There's a cardiothoracic surgeon at Westchester Medical Center, Dr. Joshua Goldberg, [M.D., clinical associate professor of surgery] who had an incredible impact on me. He was the first person to really say to me, "I think this field is for you," and I was only there for two weeks. I immediately loved surgery and he could tell. He was really excited that I liked it so much. From there, he really included me and mentored me along the way in my residency application process. It was an amazing experience. All the clinical faculty are incredible too. Dr. Susan Rachlin [M.D., associate professor of radiology and executive dean for student affairs] and Dr. Gary Stallings [M.D., M.P.H., adjunct associate professor of medicine] are other faculty members who had a huge impact on me.


What advice would you give applicants or incoming students?

I would say that there's no one right way to do anything and that you need to make your own way. Even if it feels like sometimes you're going off the path, just remember that if it's right for you then it's the right thing to do. There's no one way to study, no one way to pick a career, or no one way to choose a residency. If it feels right, trust your gut and go with it.


Outside of your studies, what are your hobbies or interests?

I actually restored a vintage Land Rover during my time at NYMC. I also like to sail and hang out with my dogs. Besides medical school, it's pretty hard to find time for other activities. But getting outside, hanging out with friends and spending time with my classmates are things I enjoy doing.


Are you a part of any student organizations or interest groups?

I sail with the Hudson River Community Sailing Program, which is pretty exciting. They're out of two places, but their central location is at Chelsea Piers. They take underserved youth from Harlem, Queens, Brooklyn and give them access to sailing, which historically is not the most accessible sport. I think that's an amazing thing because it's a wonderful sport and teaches you so much about yourself, how to run a team, how to be safe and how to make sure everybody's comfortable. They also have a big veteran program, which I participated in a few times and very much enjoyed. I'm a part of a couple of car clubs and Land Rover clubs too.


What is a fun fact about you?

I grew up on a horse farm not too far from school. All my life, I've been surrounded by farm animals and taking care of them. That has been a pretty big factor in me choosing a career in medicine. Being on a horse farm teaches you from an early age that someone is your responsibility and you need to take care of them, whether that's giving them something to eat, drink or picking up after them. Living on a horse farm inspired me to be the way I am for sure.