Student Clubs Provide Wide Array of Extracurricular Activities
Students filled Doc's Café and the Hales Lobby in the Basic Sciences Building at the annual club fair in September to learn about the many opportunities to participate in a wide range of academic, cultural, social and athletic activities on campus.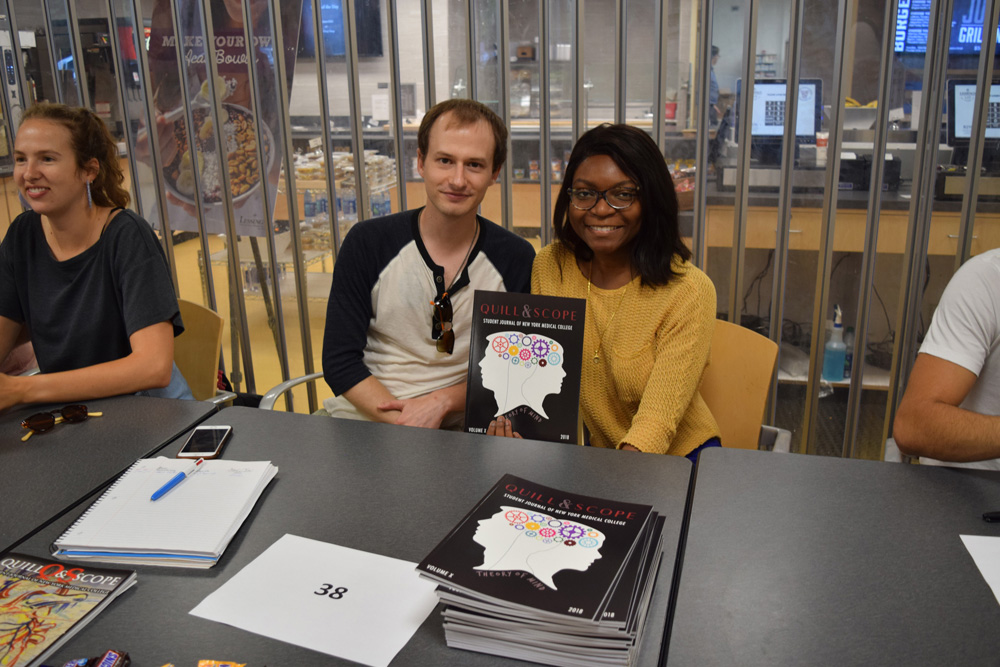 Nearly 80 clubs representing career interests, community service opportunities, cultural and religious groups, campus chapters of national organizations and social and recreational activities were on hand to garner interest and attract new members.
Several new clubs making their debut this year focus on community outreach. They include:
Neighbors Link, a group of student volunteers to provide primarily health and wellness education at a local community center that predominantly serves the immigrant population.
Hailey's Hope Foundation Club, to raise awareness of NICU issues, fundraise to alleviate financial stresses of families with babies in the NICU, offer comfort to families and educate them on resources available, package gifts to distribute to hospitals and host a 5K walk in honor of NICU families and babies.
Stitch Clinic, a knitting circle for stress relief while making knitted and crochet items to be donated to local hospitals and shelters.
Anthony M. Sozzo, M.A., M.S.Ed., associate dean for student affairs and director of student financial planning and student activities, who oversees the student clubs says,"Year after year our students continue to find new ways to help the community. They identify an issue, then act on it. It's really quite impressive how they keep up with their studies and continue to make a difference in the world."
That's not to say extracurricular activities at NYMC are all work and no play. This year students can join the culinary club to share recipes and celebrate the culinary cultures of the student body, learn to play lacrosse and live the "lacrosse lifestyle" and explore Naach, south Asian dance as a means to celebrate south Asian culture and provide an alternative form of exercise.
View the Student Club Fair photo gallery.