StuHE Hosts Career Mentor Session
The Student Healthcare Executives Club (StuHE) in the School of Health Sciences and Practice (SHSP) hosted another successful Career Mentor Session on the evening of November 12.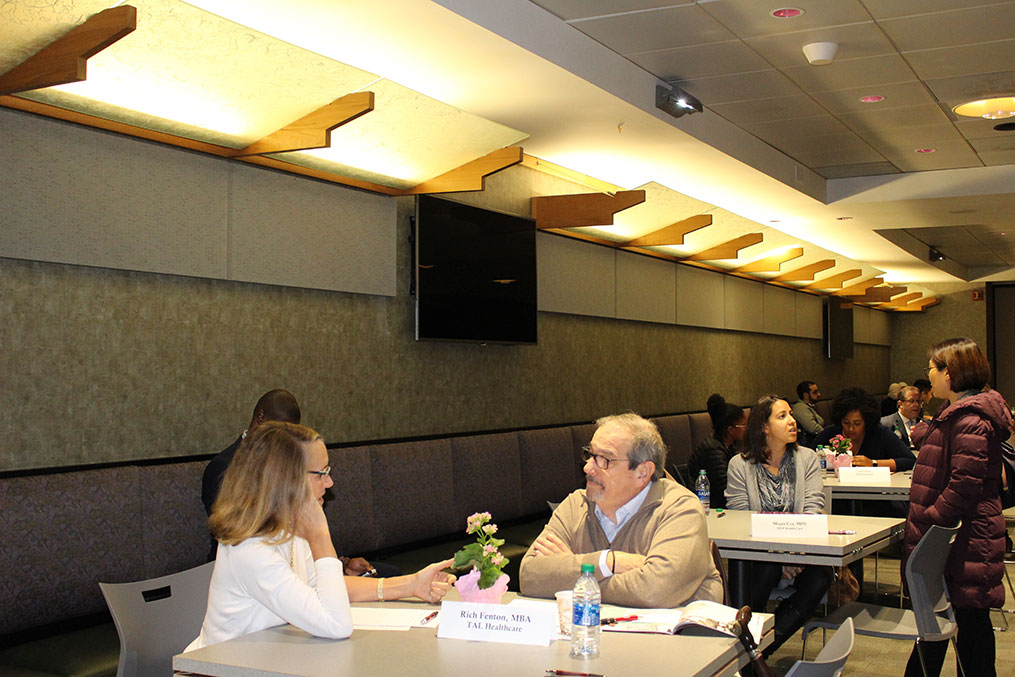 StuHE Hosts Career Mentor Session
The Skyline Dining Room was buzzing with intense discussions among the more than 50 SHSP students and alumni and 18 public health professionals. Best described as "speed mentoring," students and alumni met one-on-one with mentors who reviewed their resumes and provided guidance and advice on career paths in public health.
The mentors, along with executive recruiters, represented a variety of areas in public health and health care including environmental health sciences, health policy and management, emergency preparedness, pharmaceutical research, epidemiology, biostatistics, health promotion and community health. Participants welcomed the opportunity to build their networking skills and learn how to market themselves to future employers, while the mentors were impressed by the students' professionalism, preparation and enthusiasm, qualities that were reflected in the pointed questions they asked. "This is the most elaborate and fulfilling event that we as a group host, and just seeing the impact on people's lives and careers is our motivation to do it year after year," said Keya Desai, president of StuHE.