Touro College's New Dental School Completes First Year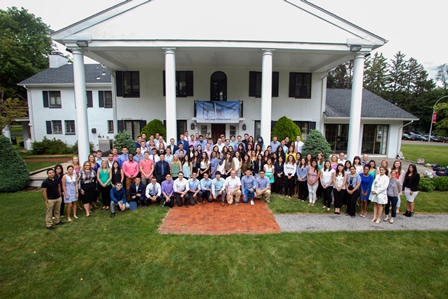 The inaugural class at the Touro College of Dental Medicine at New York Medical College in Valhalla completed its first year at the new school on Monday.

The 112 students, who entered the college last July, will graduate in 2020. Touro also operates a college of Osteopathic medicine in Middletown.

The new dental school is expected to improve the oral health care delivery in New York State, where the population has grown by 4.5 million people since 1968 when the last school of dentistry opened. The new college seeks to address New York's projected shortage of dentists as well as expand the network of dentists practicing in underserved areas.

"Although it is only the first year, we are beginning to make inroads as we have students not only interested in outreach projects to the rural communities in upstate New York, but also have multiple students applying for the National Health Service Corps scholarships, a program to place dentists in areas of the US where oral health care is needed while helping students to cover the cost of their dental education," said Dr. Aaron Yancoskie, DDS, associate professor at Touro College of Dental Medicine.
NYMC Faculty: Aaron E. Yancoskie, D.D.S., associate professor at Touro College of Dental Medicine and adjunct assistant professor of pathology at New York Medical College
Source: MidHudsonNews