Actor and Comedian, Frank Vigliotti, SLP Class of 2023, Prepares for New Role as a Speech-Language Pathologist
Shaped by tragic losses in his life as an adult, Mr. Vigliotti hopes to bring comfort and compassion to his future patients.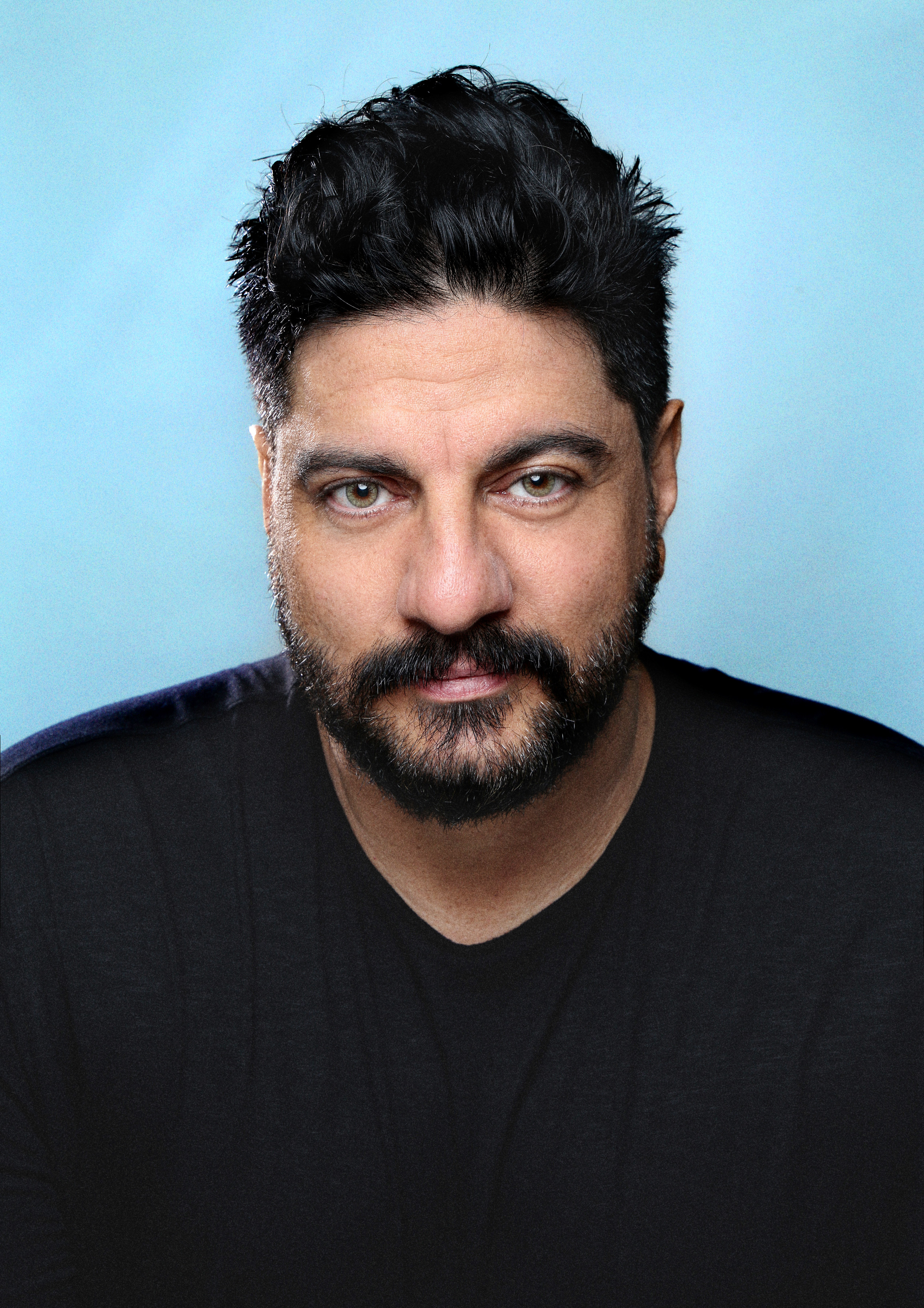 It is not common to find a public health student with a background in acting and stand-up comedy. Yet, Frank Vigliotti, Speech-Language Pathology (SLP) Class of 2023 in the School of Health Sciences and Practice (SHSP), has nearly two decades of experience in just that. Now he has made the dramatic pivot to health sciences with aspirations to become the type of health care worker he has admired from a distance as he went through personal tragedy.
Mr. Vigliotti has amassed acting credits in popular shows such as Law and Order, Blue Bloods, Gotham and High Maintenance since graduating from Yale's David Geffen School of Drama in 2002 with a Master of Fine Arts (M.F.A.), which was no small feat. "Getting to higher education was kind of a big deal for us," he said about his family, which has its roots in Commack, Long Island. Not only did he make it to higher education, graduating from State University at New York (SUNY) Purchase, but he made it to one of the most prestigious institutions in the United States.
Mr. Vigliotti encountered success in his acting career, but also faced incredible hardship in a three-year span. In 2008, he lost his father, followed three months later by the death of his mother. The next year, he lost his longtime best friend. In 2012, his sister died after a battle with cancer. In the face of multiple tragic losses, Mr. Vigliotti turned to a unique outlet—stand-up comedy. "Humor was a way to survive," he said. During a decade of doing stand-up, Mr. Vigliotti has performed at comedy clubs including Gotham Comedy Club and Caroline's Comedy Club and has toured with comedian Lisa Lampanelli.
Despite using comedy as an outlet, Mr. Vigliotti was still having trouble processing the pain he had suffered through his losses. "With all of that happened with my family, I felt like I needed to give back a little bit." he said. "I like to make people feel better because I know what it feels like to hurt."
Mr. Vigliotti began to think about the healthcare workers that helped his sister and her family while she battled cancer. He admired their dedication to caring about how the family was feeling and their sensitivity to the situation. He referred to the staff as "rock stars" for going above and beyond in their work. "The rock stars were the [staff] who shared their humanity."
The notion that health care workers not only care for the patient but also for their families resonated with Mr. Vigliotti as he could draw parallels to his own profession. "A comedian's job to take care of the audience. If you're in a profession where your responsibility is to deal with human beings, you have to take care of them."
Mr. Vigliotti decided to pursue SLP after taking an online class on neuroscience and was fascinated by the workings of the brain. He chose NYMC because of his positive experience with the application and visitation process. "I always say look at how you are treated from the very beginning." Mr. Vigliotti said. "How I was treated was what I made up my mind about coming here." In August 2021, he joined New York Medical College's (NYMC) SLP program.
Despite not having the traditional educational path and being roughly 20 years older than most students, Mr. Vigliotti has still been able to connect with most of his peers and has felt welcomed by the faculty. "The chair of the Department, Kathleen Franklin [Ph.D., CCC-SLP, chair and associate professor of SLP], has been such a solid support system and Dr. Vikas Grover [Ph.D., CCC-SLP, assistant professor of SLP] is the epitome of compassion."
Mr. Vigliotti, still in his first academic year of the SLP program, hopes to become a "rock star" much like those he admired years ago. "Tragedy fueled my need to have someone else's heart. We need rock stars out there to make sure [patients and their families] are okay."
Embracing his non-traditional path and generational difference with his peers, Mr. Vigliotti remains committed to making a difference in patients' lives. Do not think, however, that his acting career is over because of his studies. He still plans on pursuing acting roles when the academic calendar allows it. He does not see this as one of his dreams ending to begin another one. "You don't have to limit your dream. [You can] pursue more." Mr. Vigliotti said. "Why can't I continue to add to my dream?"