Center for Disaster Medicine Presents Operational Medicine Course for Law Enforcement
The Course Seeks to Combine the Fundamentals of Basic Tactical Medicine in Austere Environments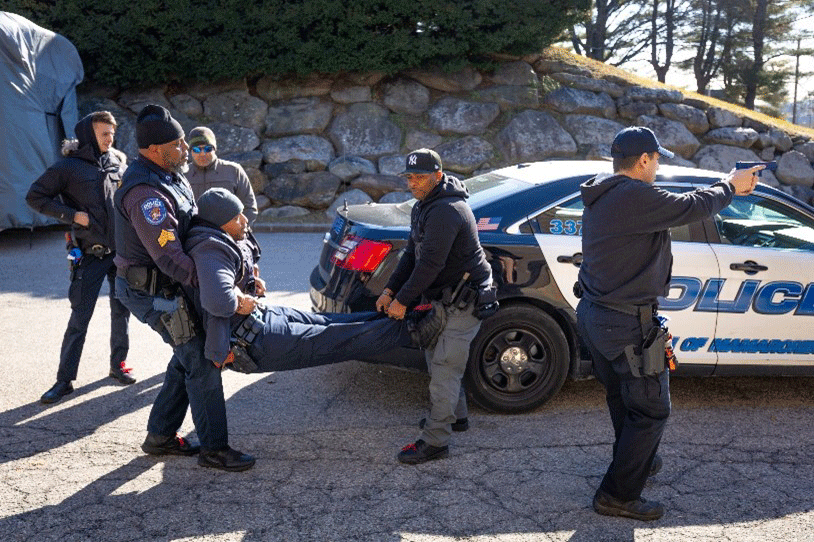 Officers in the Center for Disaster Medicine Operational Medicine course
The Center for Disaster Medicine (CDM) hosted a two-day course on Operational Medicine for law enforcement on February 1 and 2. Participants included 16 officers from the FBI, Homeland Security and local police departments from Mount Vernon, Mount Pleasant, Bedford, White Plains, City of Rye, Hastings-on-Hudson, Irvington and the Village of Mamaroneck. Officers were trained in didactic topics in basic tactical medicine, including sensory-impaired environments, direct threat care, indirect threat care and evacuation care.
The course combines the fundamentals of basic tactical medicine in austere environments.
Participants had the opportunity to engage in scenario-based training in tourniquet application, wound packing, airway management and evacuation of victims to reinforce the skills they learned.
"The CDM Operational Medicine Course stresses the importance of repetitive gross motor skills that provide first responders with the confidence to be able to replicate them under the most stressful circumstances," said Tai M. Lee. Jr., EMT-P/CIC, MEP, assistant director of the CDM. "As an active first responder, I can say that this course lays the foundation needed to successfully perform these skills to help save the lives of first responders and the members of the communities they serve."