Chandra Pauline Daniel, Ph.D., Dr.P.H. '23, Adds NYAM Fellowship Feather to her Cap
Dr. Daniel Will be Officially Inducted in November 2023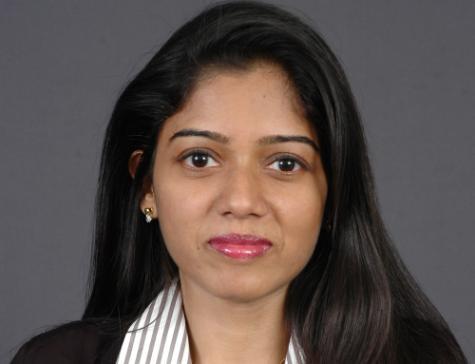 Dr. Chandra Pauline Daniel
The New York Academy of Medicine (NYAM) is the leading voice for innovation in public health. NYAM 's fellows are community of distinguished professionals, elected by their peers, who share a commitment to achieving health equity. Members include top practitioners, academics and policy makers in their fields, which span medicine, nursing, social work, public health, administration, health policy, pharmacy, dentistry, law and government. One of newest fellows is recent School of Health Sciences and Practice (SHSP) graduate, Chandra Pauline Daniel, Ph.D., Dr.P.H. '23.
Things are lining up seemingly perfect for Dr. Daniel in 2023. She was nominated for her fellowship by NYAM President, Ann Kurth, Ph.D., RN, CNM, M.P.H., FAAN, FACNM, who was the SHSP commencement speaker. Dr. Daniel learned the good news shortly before walking in the ceremony in May. "It was like a grand finale to my Dr.P.H.," said Dr. Daniel. Her official induction into NYAM will be in November.
Earlier in the year, Dr. Daniel joined a research team at the Department of Homeland Security (DHS) as part of the Public-Private Analytic Exchange Program (AEP). The AEP enables U.S. government analysts and private sector partners to gain a greater understanding of how their disparate, yet complementary, roles can work in tandem to ensure mission success.
Dr. Daniel's research with the DHS is focused on the impact of 5G on cybersecurity and funded by the Office of the Director of National Intelligence. She has been a member of the AEP since 2018, exploring numerous areas of research such as artificial intelligence, vulnerabilities in health care information technology systems and deepfake identities.
As a Dr.P.H. student, Dr. Daniel's research centered around gender inequalities and gender-based violence. Her dissertation, which she presented in August, "Socio-economic Determinants of Gender-Based Violence [GBV]: SDG Analytics on the Global GBV Scenario with special reference to Technology Facilitated Gender-Based Violence and Adolescent Birth Rates," was inspired by her experience with the United Nations Population Fund (UNFPA). With the UNFPA, she came across a project concerning the costs of gender-based violence and the importance of addressing digital violence. "The issue was much overlooked, but it was taking a toll on women's careers, health and lives," she said. Dr. Daniel saw this as an outcry from different nations.
Not only did Dr. Daniel present on the topic at NYMC, but she was also able to shed light on the issue at a global level. She contributed to a technical document with colleagues at the UNFPA called "Making All Spaces Safe." The paper serves as an alarm for the international community, digital and feminist movements, private technology companies and national governments to act in unison to end the rising scourge of technology-facilitated gender-based violence.
Dr. Daniel sees her relationship with the United Nations as an asset for NYAM. "Empowerment programs play a key role in improving the national productivity of a country," she explained. Her policy planning expands well beyond her time at the UNFPA. She was a program manager for the New York/New Jersey High Intensity Drug Trafficking Area Task Force, where she worked jointly with the Interagency State Opioid Core Working Group and presented a set of recommendations to the Governor's Task Force on Drug Abuse and Control. She also served as a consultant for the World Health Organization (WHO) and presented at the WHO's annual meeting of the Safe Injection Global Network.
She encourages aspiring Dr.P.H. students to acquire a global perspective. "Get involved with the WHO," she said. When she visits her home country of India, Dr. Daniel is often invited to speak at universities. "There is always one thing I tell the students. I ask them if they have contacted the WHO with the phone they always have in their hands. You have the world at your fingertips."
Dr. Daniel noted that one student took her advice to heart and was just brought on by the WHO as a policy planner for middle and low-income countries. She would also like to see Dr.P.H. students enroll in the United Nations Association at NYMC, the student organization where she served as president for three years.