Faculty Publish on Increasingly Emerging Neurological Issues from COVID-19
Although COVID-19 has predominantly presented with respiratory symptoms, since the outbreak began, neurological manifestations have been increasing as well, including frequent complaints of anosmia and seizures as well as unusual cases of pulmonary thrombosis and ischemic stroke.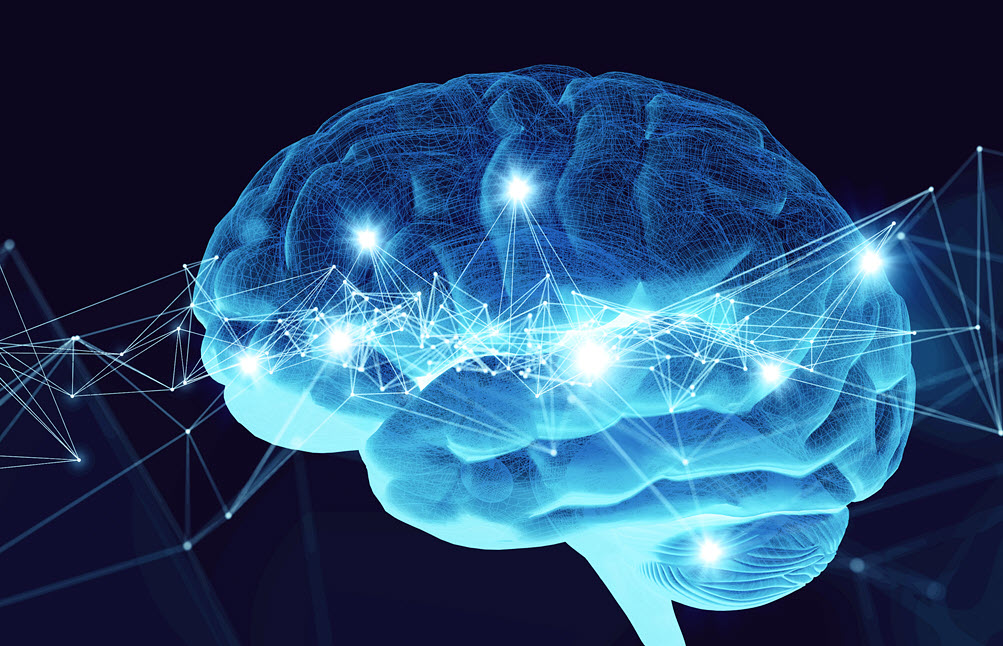 Over the last several months, faculty from the Departments of Neurology, Neurosurgery, Pediatrics and Radiology, assisted by residents and students, have sought to add to the growing body of literature on this topic.
"Through our experiences on the frontlines of the COVID-19 pandemic in New York, we have learned many novel aspects of its impact on the neurological health of our patients. With these preliminary publications, our group is hoping to disseminate key, previously uncharacterized, clinical and radiographic features that are essential to better understanding and managing this complex disease," says Chirag Gandhi, M.D., chair of the Department of Neurosurgery and professor of neurosurgery, neurology and of radiology.
Gurmeen Kaur, M.D., assistant professor of neurosurgery and neurology; Edwin Gulko, M.D., assistant professor of radiology; Justin Santarelli, M.D., assistant professor of neurosurgery; Fawaz Al-Mufti, M.D., assistant professor of neurology, neurosurgery and of radiology; and Dr. Gandhi described their experiences managing COVID-19 patients with cerebrovascular disorders (ischemic and hemorrhagic stroke) last spring in "Reversible Cerebral Vasoconstriction Syndrome and Dissection in the Setting of COVID-19 Infection," published in the Journal of Stroke and Cerebrovascular Disorders.
"Reversible cerebral vasoconstriction syndrome (RCVS) is a clinical syndrome characterized by thunderclap headache and alternating intracranial vascular vasoconstriction and vasodilation on vessel imaging," says Dr. Gandhi. "RCVS is usually triggered by medications, post-postpartum state or sexual activity but has not been reported with COVID-19."
In "In Defense of Our Patients: Indirect Negative Neurological Consequences of SARS-CoV-2 in the New York Epicenter," published in the Journal of Stroke and Cerebrovascular Diseases, Dr. Gandhi and Dr. Al-Mufti, discussed several case examples of neurological patients who suffered unintended indirect negative consequences from the pandemic that were not due to an active COVID-19 infection.
"Due to the drop in the number of admissions for common health-related emergencies, such as heart attack and stroke, last spring there was a six-fold increase in at-home deaths in New York City, many of which were likely non-COVID-19 related" says Dr. Al-Mufti.
The case series, "COVID-19 and Decompressive Hemicraniectomy for Acute Ischemic Stroke," published by Dr. Al-Mufti in Stroke, highlighted seven COVID-19 patients with ischemic strokes who were admitted for monitoring, with four dying due to COVID-19 complications.
"COVID-19–positive patients with large hemispheric stroke can have a good outcome with decompressive hemicraniectomy," says Dr. Al-Mufti. "We sought this data to highlight that a positive test for COVID-19 should not be used in isolation to exclude patients from a potentially lifesaving procedure."
In a meta-analysis of 22 articles, "MRI Brain Findings in 126 Patients with COVID-19: Initial Observations from a Descriptive Literature Review," which encompassed MRI of the brain in 126 COVID-19 patients, Dr. Gulko, Sana Ali, M.D., clinical assistant professor of radiology; Hasit Mehta, M.D., clinical associate professor of radiology, neurology and of neurosurgery; Philip Overby, M.D., clinical associate professor of pediatrics and neurology; Dr. Al-Mufti and Anna Rozenshtein, M.D., associate professor of radiology, found that the most frequent diagnoses made on in patients with COVID-19 were acute and subacute infarcts.
Dr. Gulko, Dr. Overby, Dr. Ali, Dr. Mehta and Dr. Al-Mufti also went on to publish what they believe to be the first description of vessel wall imaging findings in COVID-19-associated acute stroke, "Vessel Wall Enhancement and Focal Cerebral Arteriopathy in a Pediatric Patient with Acute Infarct and COVID-19 Infection," in the American Journal of Neuroradiology.
"There is emerging evidence for the role of the cerebrovascular system in neurologic manifestations of COVID-19 infection, and patients with COVID-19 infection may be at greater risk for thromboembolic disease," says Dr. Al-Mufti. "Recent studies have demonstrated that patients can develop intracranial hemorrhages, acute strokes and large-vessel arterial occlusions. While growing numbers of case reports and studies have highlighted COVID-19-associated neurologic disease in adults, there are few reports of COVID-19-associated neurologic disease in children. In this publication, we describe the second documented case of COVID-19-associated focal cerebral arteriopathy and acute stroke in a pediatric patient. Additionally, we provide the presumptive first description of MRI vessel wall imaging findings in a patient with COVID-19-related stroke.