GME Programs Receive Continued Full Accreditation and Expand Training Programs
NYMC Commended For Its Demonstrated Substantial Compliance With The Requirements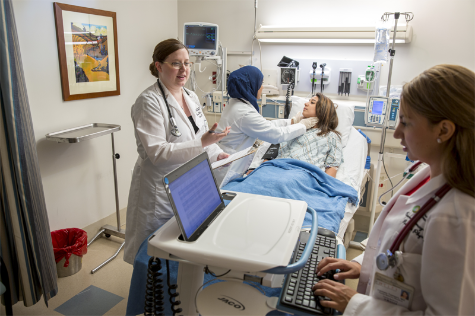 GME Accreditation and Training Programs
New York Medical College (NYMC) received official notification of its continued full accreditation with no citations as an institutional sponsor of graduate medical education from the Accreditation Council for Graduate Medical Education (ACGME). The ACGME commended NYMC for its demonstrated substantial compliance with the requirements. The ACGME also granted initial accreditation to a new psychiatry training program that will have its first class beginning in July.
The institutional accreditation covers 26 programs with 478 residents at five hospitals. In addition to annual reviews, the ACGME also conducts periodic reviews that evaluate the policies, clinical facilities, faculty expertise, faculty development, procedural experience, research opportunities, adequacy of supervision, duty hour compliance, evaluation systems as well as patient safety education, professionalism, communication skills, cultural competency and resident involvement in quality improvement activities.
The newly accredited psychiatry residency training program is located at St. Joseph's Medical Center in Yonkers, New York. Upon receiving accreditation, the program began interviewing candidates for its first class to begin training in July 2023.
The Office of GME is also pleased to welcome its newest residency programs in internal medicine and psychiatry at St. Mary's General Hospital and Saint Clare's Denville Hospital in Denville, New Jersey, part of the Prime Health Care Consortium.
"These accomplishments are the result of all of the hard work and dedication of our faculty, staff and administrators at both the College and our affiliated hospitals," said Jennifer Salcedo, M.D., M.P.H., M.P.P., FACOG, designated institutional official (DIO), who is responsible for overseeing the ACGME-accredited graduate medical education programs sponsored by the SOM and the Commission on Dental Accreditation accredited graduate dental programs at NYMC.