Lori Solomon, M.D. '99, M.P.H. '09, Is Appointed Chair of the Department of Family and Community Medicine
Dr. Solomon will lead the Department with a mission to provide quality education in family practice and generalist medicine and prepare students for today's demanding medical environment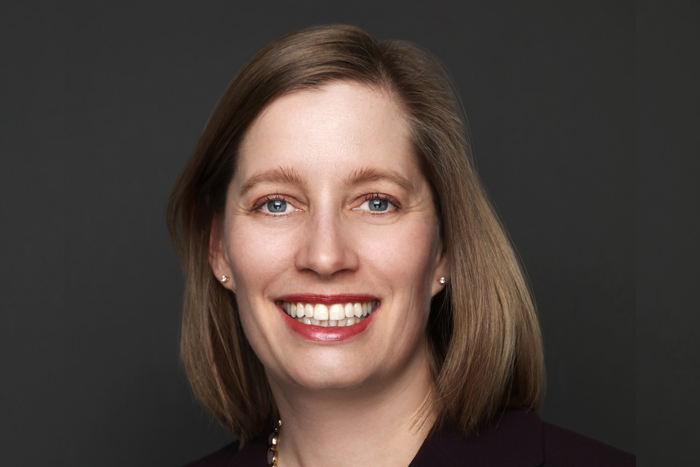 Lori Solomon, M.D. '99, M.P.H. '09, assistant professor of family and community medicine, has been appointed chair of the Department of Family and Community Medicine.
Dr. Solomon joined the New York Medical College (NYMC) faculty in 2002 and as a family physician, she is committed to improving patients' healthcare experience and health outcomes through longitudinal, comprehensive medical care. She loves helping her patients adopt healthy lifestyles and supporting patients through all life phases.
She received a Bachelor of Science in Biochemistry and Cell Biology from the University of California in San Diego. She spent a year doing HIV bench research at the California Department of Health before attending NYMC. She completed her residency in family medicine at Brown University, where she served as a chief resident.
Dr. Solomon is a fellow of the American Board of Family Medicine and holds a Master of Public Health degree in epidemiology from NYMC. Dr. Solomon is a member of the Society for Teachers of Family Medicine, the American Academy of Family Practice and Alpha Omega Alpha. Her research interests include environmental determinants of physical activity in children, health literacy and medical education and she has been recognized for her work in the community in Westchester County and the Bronx.
Dr. Solomon has filled many roles in the NYMC School of Medicine including associate dean of community health affairs, director of the family medicine clerkship, director of the Foundations of Clinical Medicine course and chair of the third- and fourth-year curriculum subcommittee. She has led curricular reform initiatives on cultural competency, community and preventive medicine, evidence-based medicine, clinical skills development and longitudinally integrated clerkships.
"I look forward to leading the Department of Family and Community Medicine into a new era of growth and community engagement," said Dr. Solomon.