NYMC Celebrates Hispanic Heritage Month
To mark Hispanic Heritage Month, the School of Medicine Office of Diversity and Inclusion and NYC Health + Hospitals/Metropolitan partnered to host a special presentation by Débora H. Silva, M.D., FAAP, M.Ed., center, professor of pediatrics, University of Puerto Rico School of Medicine, on October 3 at Metropolitan.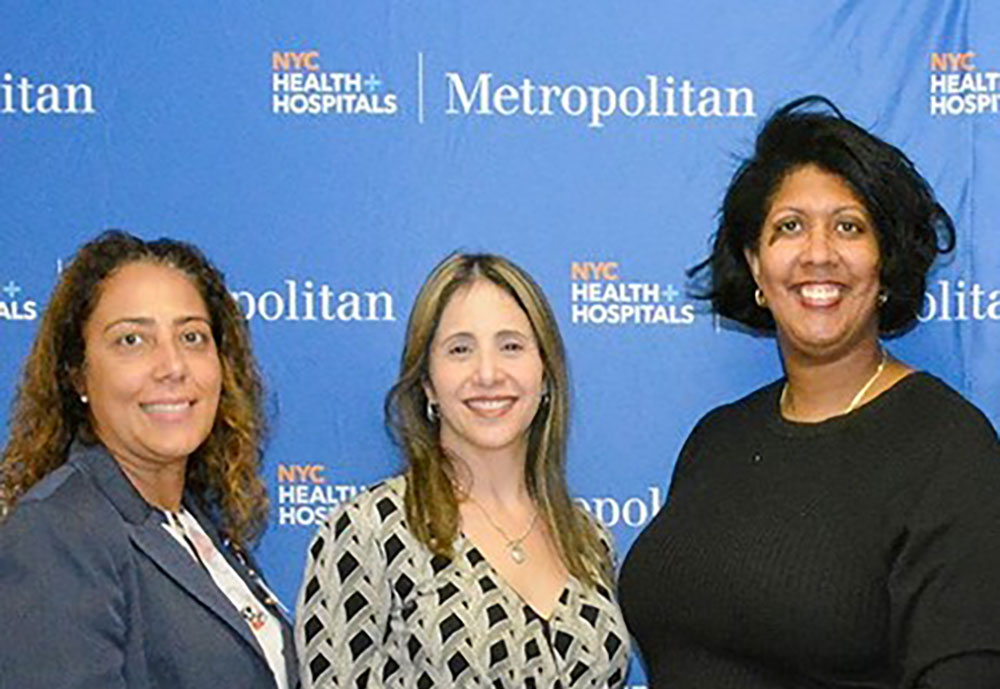 Met Event
Dr. Silva presented "Taking Care of the Puerto Rican Patient: Identity, Health Disparities, and Access to Care," comparing and contrasting health issues and disparities of Puerto Ricans residing on the island and on the mainland and examining health care access problems faced by Puerto Ricans and the effect of migration patterns since Hurricane Maria. From left: Alina Moran, M.P.A., chief executive officer, NYC Health + Hospitals/Metropolitan and a member of the New York Medical College Board of Trustees; Dr. Silva; and Camille A. Clare, M.D., M.P.H. '11, associate dean of diversity and inclusion for the School of Medicine and associate professor of obstetrics and gynecology.