NYMC Makes an Impact at the Heart Walk
The New York Medical College (NYMC) community was a sight in bright red t-shirts at the American Heart Association's Westchester County Heart Walk at the Kensico Dam in Valhalla, New York, on October 5.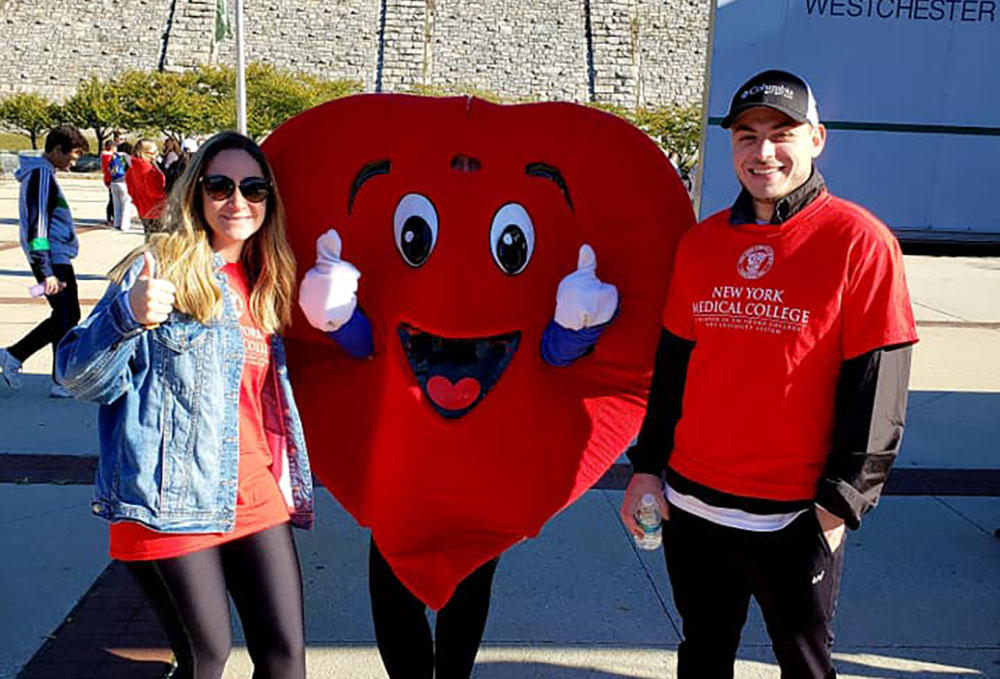 Heart Walk
The Doctor of Physical Therapy (D.P.T.) Class of 2021 led the crowd in a dynamic warm-up and offered blood pressure monitoring and posture screenings and the NYMC team raised more than $6,000 to fight heart disease, stroke and other cardiovascular diseases.