Shannon Freeman, Dr.P.H. '22, M.P.A., Completes Degree While Working Full-time During A Global Health Crisis
The COVID-19 Pandemic Did Not Deter Dr. Freeman From Earning Her Doctoral Degree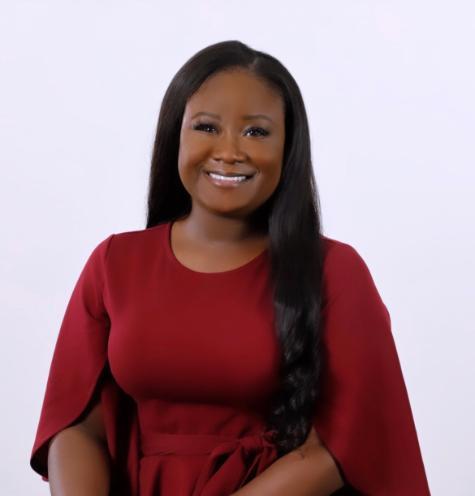 Shannon Freeman
While earning her Doctor of Public Health (Dr.P.H.) in health policy and management in the School of Health Sciences and Practice (SHSP) amid the COVID-19 pandemic, Shannon Freeman, Dr.P.H. '22, M.P.A., was inspired by her role as chair of diversity, equity and inclusion and community health coordinator at Hackensack Meridian Pascack Valley Medical Center to complete her dissertation on vaccine hesitancy. This experience prepared her for her new role as chief affiliation officer of the Physician Affiliate Group of NY (PAGNY) at NYC Health + Hospitals/Gotham Health, which she started in February 2023. Graduated in December 2022, Dr. Freeman is responsible for assisting with the daily operations of services and supporting physicians at NYC Health + Hospitals/Gotham Health clinics under the regulation of Federally Qualified Health Centers (FQHCs) and is the liaison between PAGNY and the Gotham Health executive board.
Dr. Freeman knew early on in her childhood that she was destined to work in the health care field like many of her family members. Her interest in public health administration allowed her to create health-focused initiatives alongside healthcare professionals, patients and community members. She also knew she would earn a doctorate degree because of the opportunities it would afford her – plus her grandfather had a doctorate and he was her role model.
NYMC's values and the Dr.P.H. in health policy and management program aligned with Dr. Freeman's academic and career goals. Geared toward working professionals, the program allowed her the flexibility of going to school while working full-time at Hackensack Meridian Pascack Valley Medical Center, where she was the hospital's representative for the county-wide community health needs assessment, as well as the representative for all community programs and conferences. She oversaw all diversity, equity and inclusion efforts, initiatives and events. In her two years as chair, the hospital achieved their Health Care Equality Index certification for the Human Rights Campaign, earning a leadership status score of 100.
Balancing a career and being a doctoral student had its own challenges, but adding the global pandemic into the mix was a greater challenge. Dr. Freeman would work at the hospital throughout the workday and then go home to attend class on Zoom in the evenings. Like many other students, she had papers to write and exams to study for, but she was also responsible for supporting departmental teams who were giving care to thousands of patients during a public health crisis.
At the hospital, Dr. Freeman noticed a lack of employees lined up to get the COVID-19 vaccine. She spoke with co-workers, friends and family about their concerns with getting the vaccine. Dr. Freeman's observations sparked inspiration for her dissertation, "Painting a Clearer Picture: Contributions to Vaccine Hesitancy for the COVID-19 Vaccines among the African American and Hispanic Populations." She connected with 18 community organizations across the country to collect information through her 48-question survey about vaccine hesitancy contributors regarding COVID-19 and flu vaccines. Dr. Freeman received more than 400 responses and analyzed the qualitative and quantitative data. She also interviewed four members of the organization Voices for Our Fathers, who were descendants of the 1932-1972 United States Public Health Service Syphilis Study at Tuskegee, for their views on the vaccine. After successfully defending her dissertation, Dr. Freeman presented her findings at the NYMC and Touro University 23rd COVID-19 Symposium in December 2022. She hopes to expand her research on vaccine hesitancy in the future.
"We have really supportive professors here," said Dr. Freeman. "Anytime I have ever needed to lean on them or had a question, they were always a reliable resource I could go to. They are really focused on their students being successful and I am a living testimony of that. I owe a lot to my professors."